Oxxford Clothes
Oxxford Clothes is the only manufacturer in America that tailors custom garments by hand.
Unmatched in comfort, durability and timeless style, Oxxford Clothing is the only manufacturer in the United States of America tailoring suits by hand. Nothing feels as comfortable, nothing feels as soft or wears as well as Oxxford clothing.
Oxxford Clothes was founded in Chicago in 1916 by Louis & Jacob Weinberg, brothers dedicated to old-world craftsmanship in the fabrication of fine tailored apparel. Oxxford is widely recognized as the company who outfits executives, politicians and celebrities. Classic styling has always kept Oxxford suits in pace with the ever-changing trends of the men's fashion world.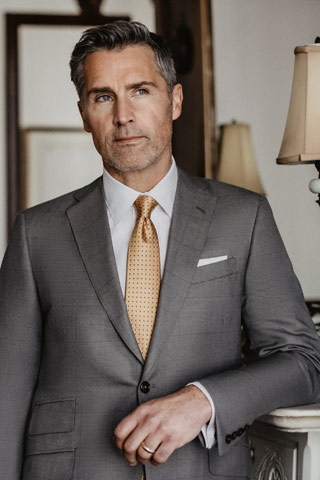 The Making
The foundation of an Oxxford suit is rooted in impeccable construction created in Chicago's West Loop. Each suit is individually cut by hand; plaids and stripes are matched at all seams, even those that aren't exposed; all coat buttons are made of horn; buttonholes are hand-stitched. Collars and lapels are hand-stitched with 2,950 stitches or more to ensure shape and balance. Of the 165 steps involved in producing a suit jacket, 33 involve pressing. After a suit is completed, final pressing by hand takes over an hour.
Only natural fibers are used in the creation of our clothing. An Oxxford is crafted using the finest resources available. Exquisite woolens are selected from the world's most famed mills in England, Italy, Scotland and Spain. An Oxxford garment 1s created from the highest quality of trims that include 100% silk threads, 100% cotton pocketing, goat hair and wool blend canvas and Bemberg lining.
A tradition of custom tailoring by hand, made in the USA.  And when we say our craftsman work by hand, we mean by hand:  Sheers, chalk, needle and thread.  We still employ the same tools tailors have used for generations.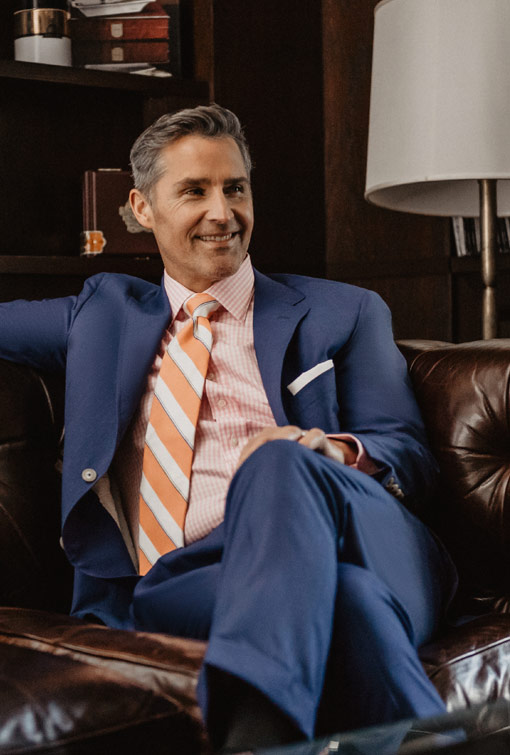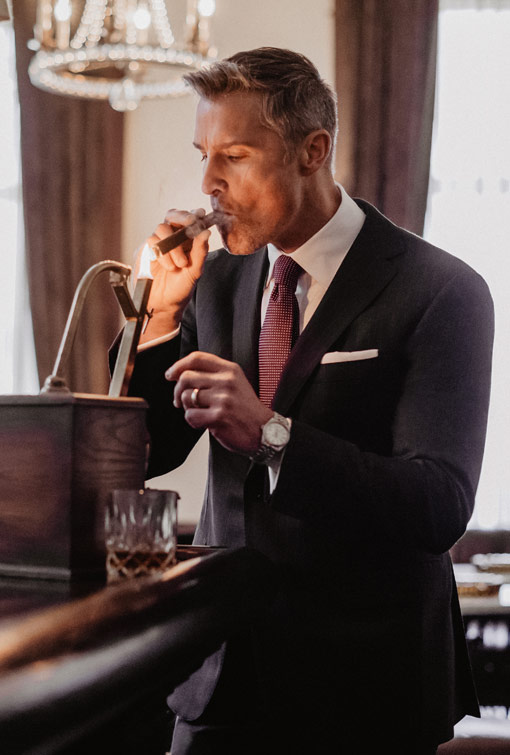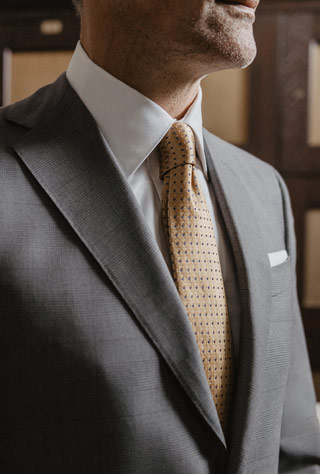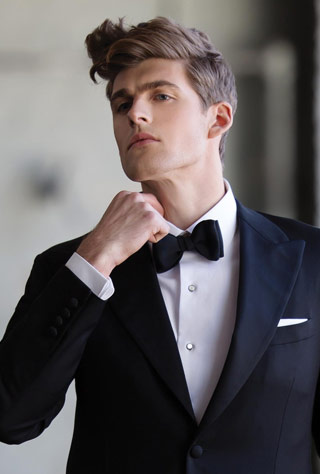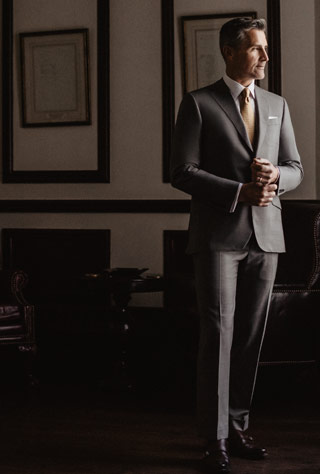 The evolution of a craft into an art
After thorough examination, sponging, steaming and processing, a flat piece of cloth is individually hand cut into the components of the world's finest suit. Stripes and plaids are matched with precise attention to detail. To accomplish this about 1/4 yard more of material is used than with other manufacturers. The individual parts of the pattern are then hand sculpted and shaped by master craftsmen for the best possible fit and comfort.
The collar of an Oxxford coat conforms neatly to the neck. The only way to achieve this exceptionally snug fit is for our talented, meticulous artisans to fashion each collar by hand. The Oxxford collar has 850 hand sewn stitches and will maintain its neat, elegant appearance for the life of the garment.
There are 1,125 hand sewn stitches in each lapel of an Oxxford coat. The stitches give the lapel the natural, permanent roll that can only be achieved by hand stitching. The roll of the lapel allows the Oxxford customer to reflect a confident and distinguished appearance. This is part of the Oxxford signature.
The Oxxford garment button is made from the tips of horns that once adorned African water buffaloes.


Our Dedication
We are a company steeped in tradition and pride ourselves in being an American treasure. With a reverent attention to detail, Oxxford takes no shortcuts. Our workmanship elevates a craft into an art by putting dozens of hours into each custom garment. From cutting the pattern to each stitch that is used, we still employ the same techniques tailors have used for generations. When there's a better way to make a suit, we will change. Until then, we will remain faithful to the quality that only a hand tailored, Oxxford suit can deliver.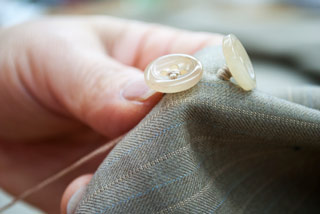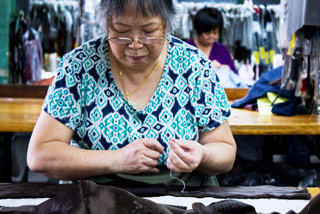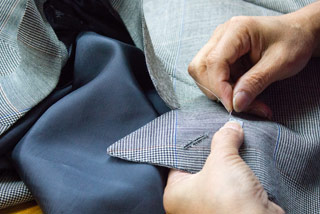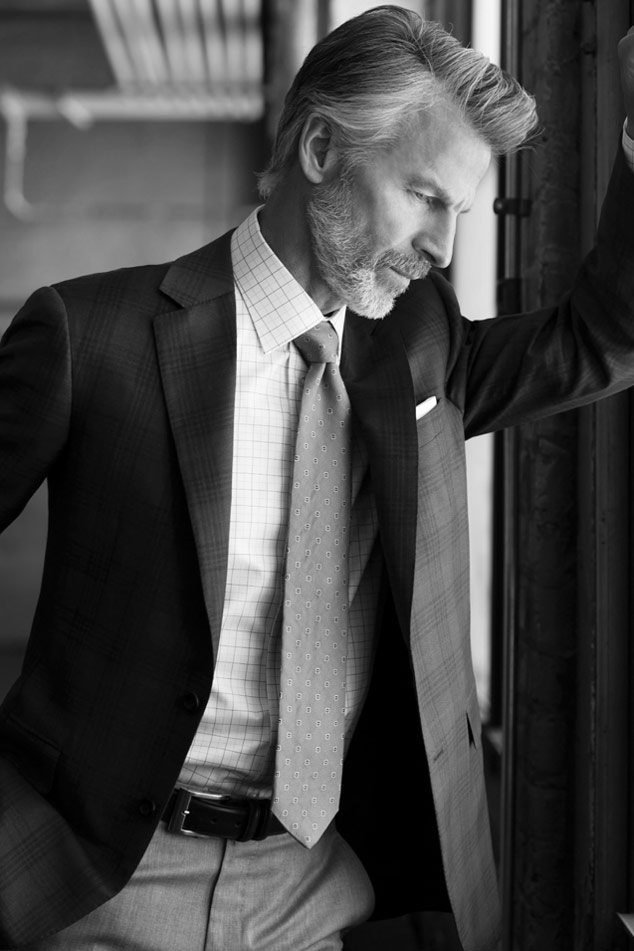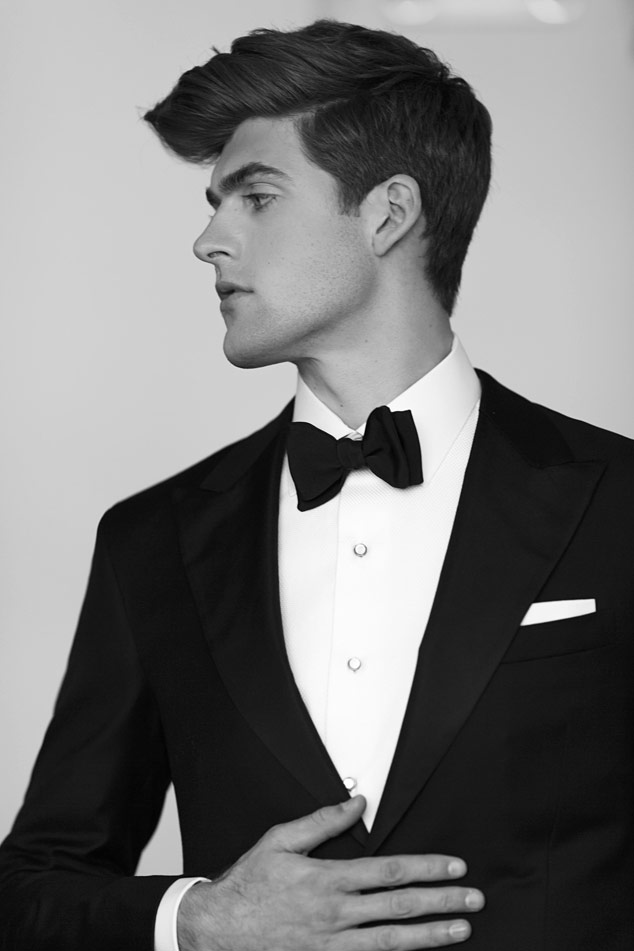 Only Mr. Ooley's
Personalized service on your schedule. Consultants available after hours, at home, in your office or by phone. Treat yourself to Mr. Ooley's custom luxury.
Family Owned
for more than

50 Years
GET THE LASTEST INFO ABOUT MR.OOLEY'S. WHAT'S NEW, SALES AND MORE!