Mr. Ooley's Custom Clothing
Faithful to the craftsmanship of a hand tailored custom garment, Mr. Ooley's offers personalized perfection. Each stitch represents generations of character and experience.

The Difference is Quality
A tradition and years of experience, Mr. Ooley's has set the custom clothing standard since 1964. Our foundation begins with an unmatched level of expertise in the measurement, fitting, and design of the finest tailored clothes. However, our quality goes far beyond our fitting skills.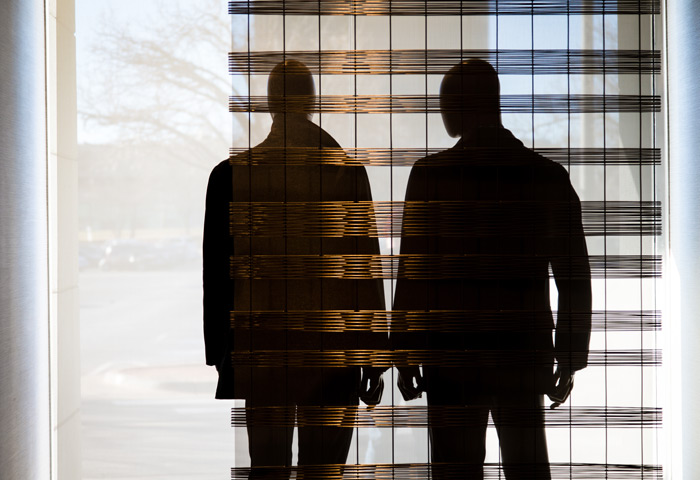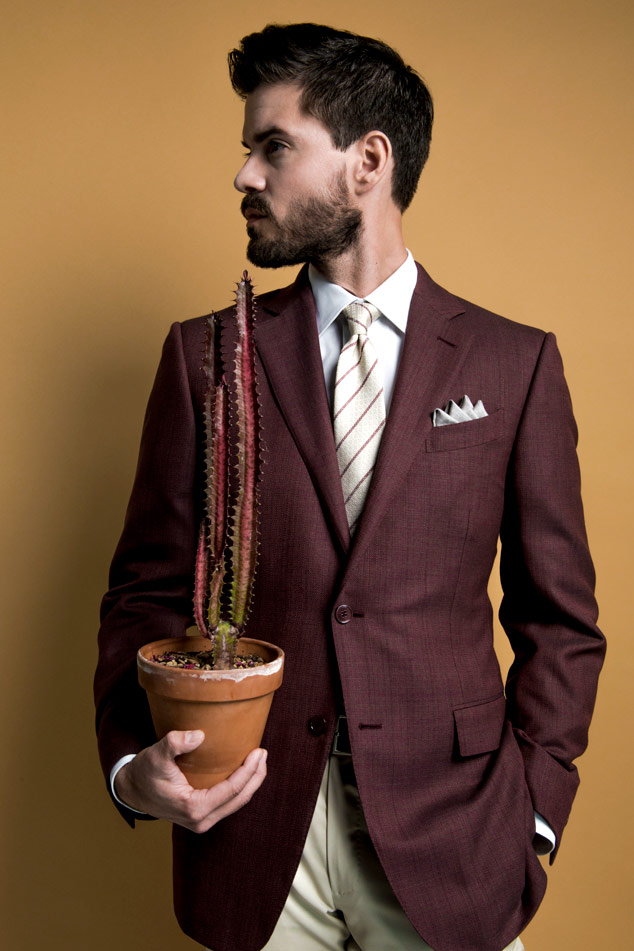 Impeccable Craftsmanship
Superior construction is key to quality. The Mr. Ooley's difference is Handmade Craftsmanship. Many outlets offer "Bespoke" or custom Made to Measure clothes, but their products are inferior and not handmade. Mr. Ooley's hand-work sets the custom standard and insures your garment is the finest available. Our hand-tailored clothing meets the same exacting standards as our ready-to-wear garments. The extra steps in precision production coupled with hours of in-house custom hand-work assure our garments fit properly and provide years of enjoyment. The quality, the feel, the finish, let Mr. Ooley's guide you in choosing the right material for a garment built around you.
Handmade clothing conforms to the body and drapes perfectly, both at rest and in motion. Experience the comfort and luxury of clothing made to your exact measurements. Experience the true meaning of "Bespoke" clothing – Mr. Ooley's.

An Experience as Much as a Service
Experience service with a personal touch. Allow our styling consultants to help you craft your unique look. They will answer any questions, consult on fabric, conduct fittings and help you place your custom order. Schedule a personal fitting, we will come to you. Custom clothing on your schedule, made for you, and only you.
Visit our store and let us show you why our products are the best in the world.

The Roots of Elegance
The world's finest designer clothes, the highest caliber hand-tailored suits, and a broad selection of perfectly coordinated luxury shoes and accessories make Mr. Ooley's in Oklahoma City the destination for a wardrobe that embodies excellence.
Every item found at Mr. Ooley's is hand-selected because it is the best in its class, representing the finest design, quality and craftsmanship from the most exclusive brands.

Ermenegildo Zegna
Giorgio Armani
Brioni
Oxxford Clothes
Canali
Z Zegna
Charvet
Hamilton Shirts
Robert Talbott
Zanella
Alfredo Rifugio
And many more


At Mr. Ooley's, we understand fashion and lifestyle must be considered when choosing the right wardrobe. Our knowledge of quality and trends combined with personal taste gives each of our customers the unique personal look they are pursuing. From the moment you step into our Oklahoma City store, our consultants will always be available to answer any questions and advise you of the upcoming trends and new looks for the season.
Unlike many local men's clothing stores, Mr. Ooley's has the highest quality fashion lines in the world.  They are exclusively available in Oklahoma City at Mr. Ooley's. Our precision ability to not only tailor clothing for a guest, but also create a Made to Measure piece with the best fit, is unlike any other service available in Oklahoma.
At Mr. Ooley's, our guests require and deserve the utmost service. Our willingness to be available by phone and after hours to our guests is part of that commitment. We will meet our guests on their timeline to ensure their fashion needs are met.
Only Mr. Ooley's
Personalized service on your schedule. Consultants available after hours, at home, in your office or by phone. Treat yourself to Mr. Ooley's custom luxury.
Family Owned
for more than

50 Years
GET THE LASTEST INFO ABOUT MR.OOLEY'S. WHAT'S NEW, SALES AND MORE!