Giorgio Armani
The Story of Timeless Elegance
The world's best known and respected designer for men, Giorgio Armani, is exclusively represented by Mr. Ooley's. The genius of Armani's design is found in his garment's fluid lines, athletic cut and dynamic masculinity. The Armani suit gently emphasis the shoulder line while trimming the waist and elongating the body. Consistently, for almost 40 years, Armani's distinctive style has been clean, uncontrived, and elegant, distinguished by an uncomplicated and refined ease – The Armani Look.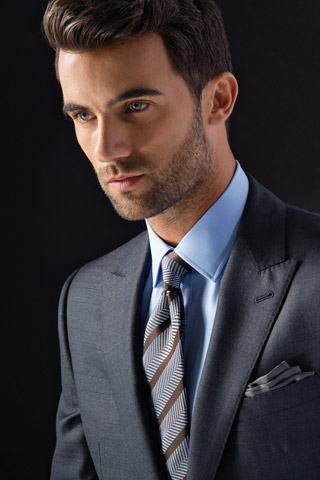 The Elegance of the Everyday
Giorgio Armani speaks eloquently to modern design. A refined elegance formed of rich fabrics and detail. Armani suits, with their almost palpable allure are adapted for every silhouette and every style, redefining the contemporary man's everyday wardrobe. A definitive name in Italian style, Giorgio Armani, keeping classic staples of menswear present, while opting for fabrics and techniques primed with newness.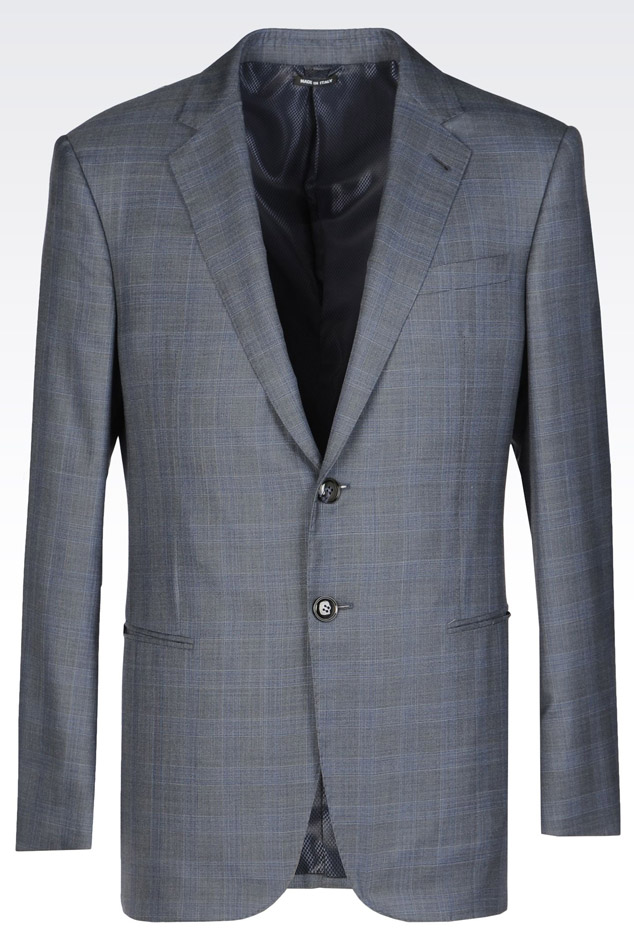 WALL STREET Suit
Full canvassed jacket with a bombé shape, shaped inner placket, topstitching and sartorial detailing.
Matching inner piping, striped sleeve lining.
"Drop 6" fit.
Straight rope shoulder.
Length: 75 cm / 30 in.
Side vents.
Jetted pockets and breast pocket.
Available in: single-breasted two-button style with notched lapels.
Formal jacket version also available.
Classic flat front trousers.
Featuring a slightly elastic sanforised belt for a more comfortable waistline.
Slash pockets to the front; jetted pockets with button at the back.
Leg cuff width 22 cm / 9 in.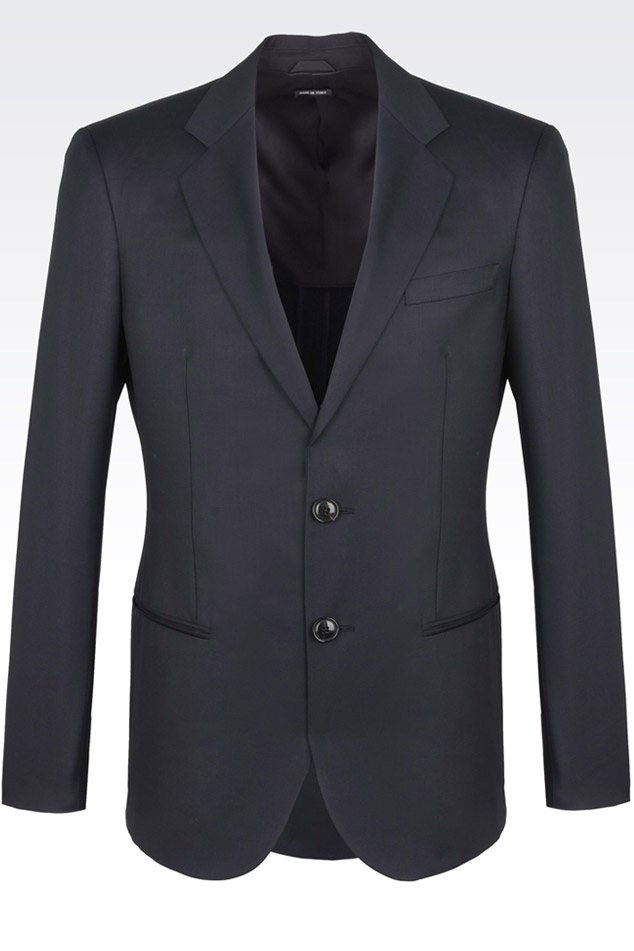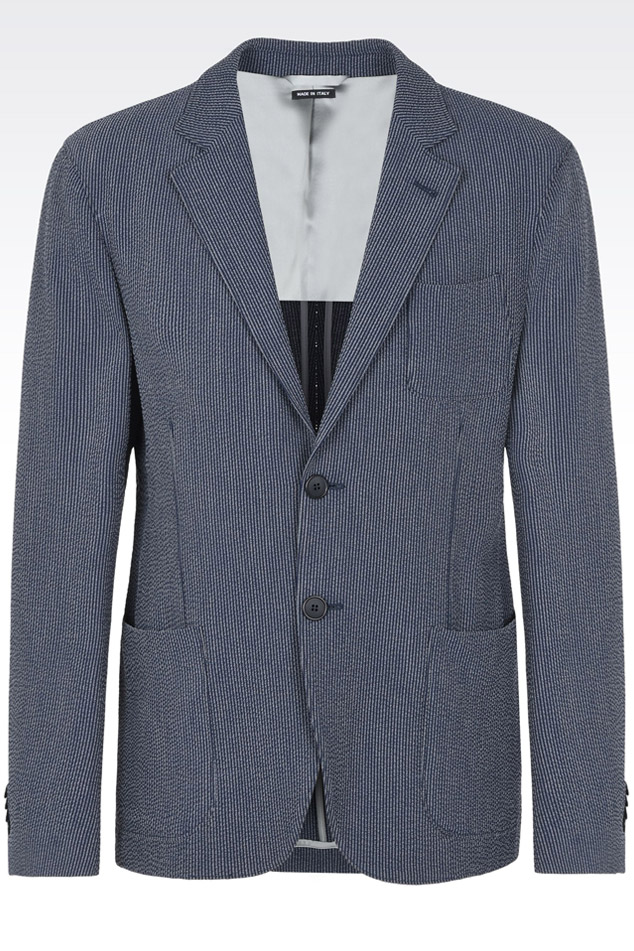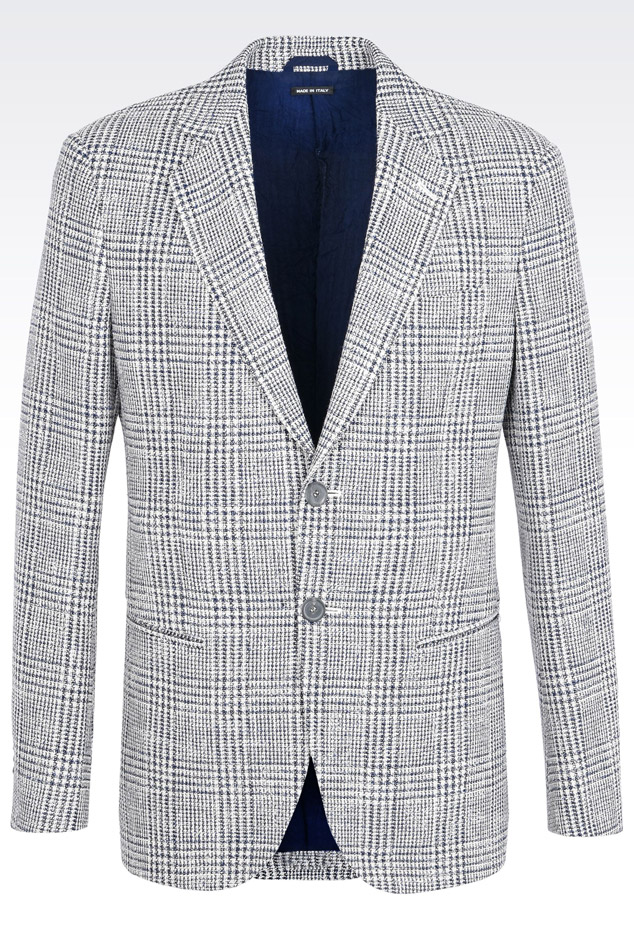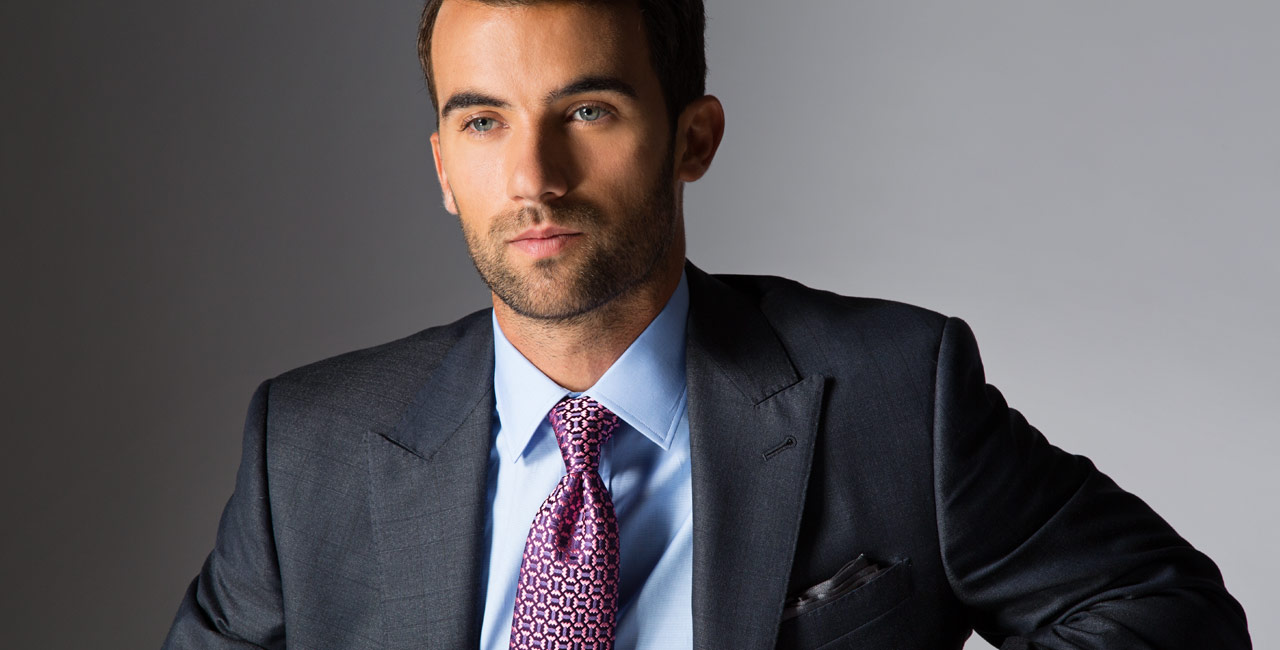 Giorgio Armani Design
This flattering, form fitting look does not come at the expense of comfort. Armani's exclusive stretch fabrics, soft construction, and special armhole cut combine to produce a tailored suit as comfortable as casual wear! No wonder Giorgio Armani is the designer of choice for celebrities, athletes and well-dressed men around the globe.

Giorgio Armani Made to Measure
With Made to Measure anyone can create and personalize their own suit, bringing together tradition and innovation, the symbols of modern tailoring.
A passion for excellence and attention to detail drove Giorgio Armani, the master of timeless elegance, to launch a service providing clients with an exclusive tailoring experience. Italian decadence drenched in textured splendor and layered extravagance. Equal parts natural and free-spirited, make an Armani garment a profession of his design and personal mantra.
Suit
Creating your own Made to Measure suit means knowing how to choose the most suitable fit from a diverse combination of lapels, buttons and pockets. Whether for day or evening wear, every garment is made with the utmost comfort and elegance that have always set Giorgio Armani suits apart.
Shirt
Made to Measure shirt must meet precise criteria of elegance. Starting with the different types of collars, from the button-down to the mandarin, through cuffs and buttons, Mr. Ooley's assists in the selection of every detail, helping create a shirt suitable for every occasion.
Jacket Lapel Stitching
Enhancing a suit's elegance and quality. The result of hand-stitching, sewn with lustrous silk thread on the edges of the lapels, sleeves and pockets using painstaking care and attention.
'Barchetta Chest' Pocket
Made with the utmost attention to detail by our expert tailors, the 'Barchetta' chest pocket with its concave pocket welt adds a further distinctive touch.
Open Buttonholes
Considered a mark of excellence in a quality suit, the cuff buttonholes are stitched with the utmost care and effort, to make your suit unique.
Personalization
Quality dressing. The uniqueness of a Made to Measure suit lies in the personalization: touching the fabrics, deciding on the lining and type of buttons, choosing the shape of the lapels, the shirt collar, even opting for an embroidered name label. From the first moment to the final detail, the Made to Measure service offers you all of the advantages of a customized tailored garment – made and designed exclusively to fit you.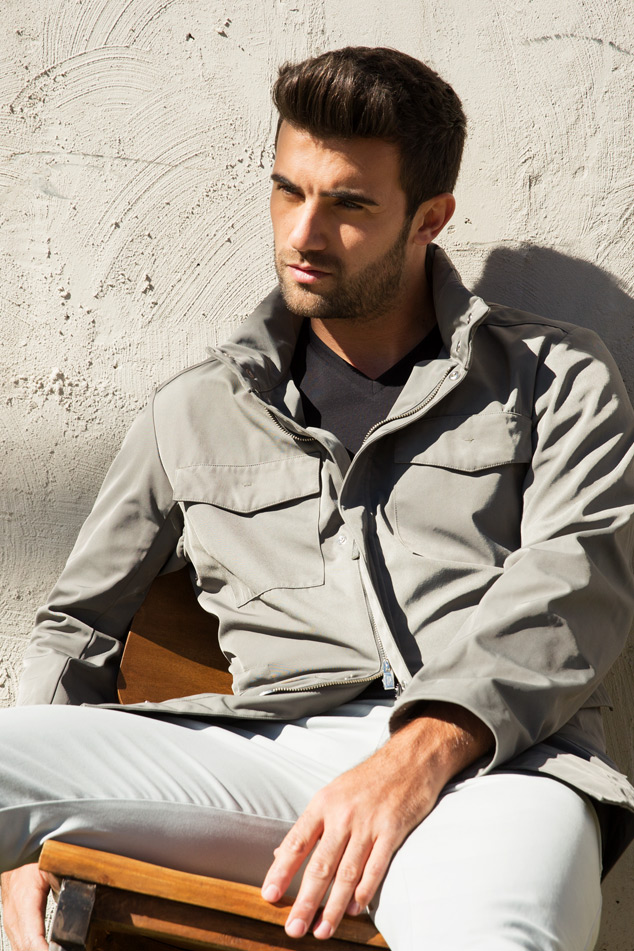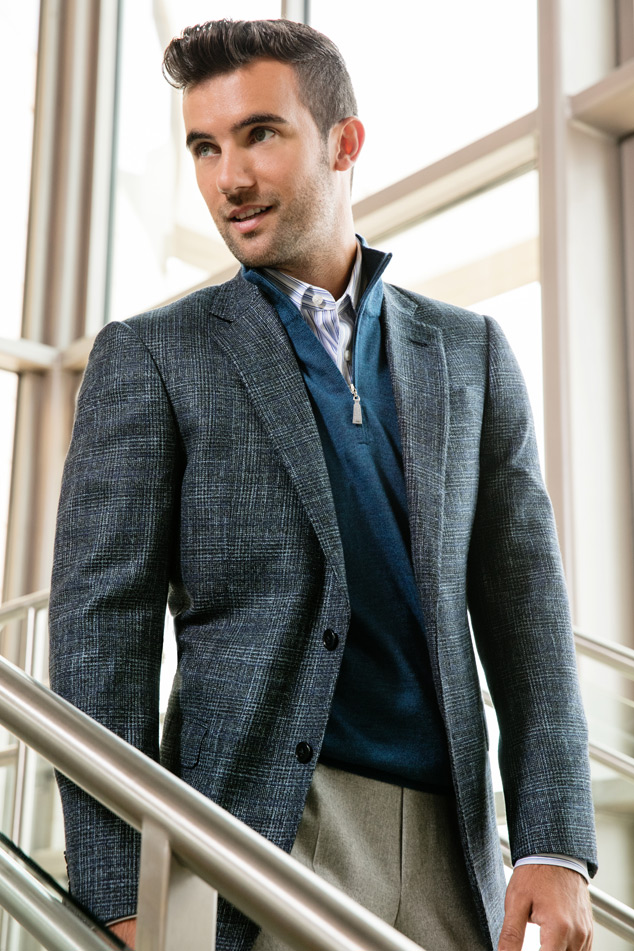 Only Mr. Ooley's
Personalized service on your schedule. Consultants available after hours, at home, in your office or by phone. Treat yourself to Mr. Ooley's custom luxury.
Family Owned
for more than

50 Years
GET THE LASTEST INFO ABOUT MR.OOLEY'S. WHAT'S NEW, SALES AND MORE!