Ermenegildo Zegna
Built Around You: for over forty years Ermenegildo Zegna has been crafting suiting, casualwear and outerwear, all made to measure.
We invite you to create a truly personal item: a garment built around you. Our master tailors have been creating beautiful men's clothing for decades. But Made to Measure by Ermenegildo Zegna is more than a service: it is an experience. It's one that starts with visit to Mr. Ooley's. This is the beginning of a garment built around you.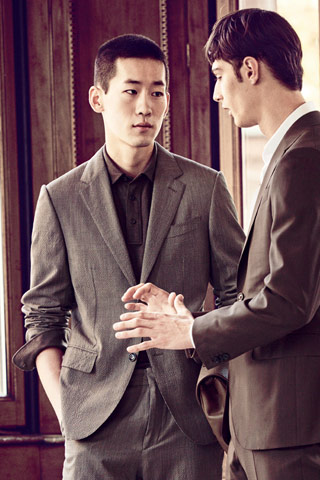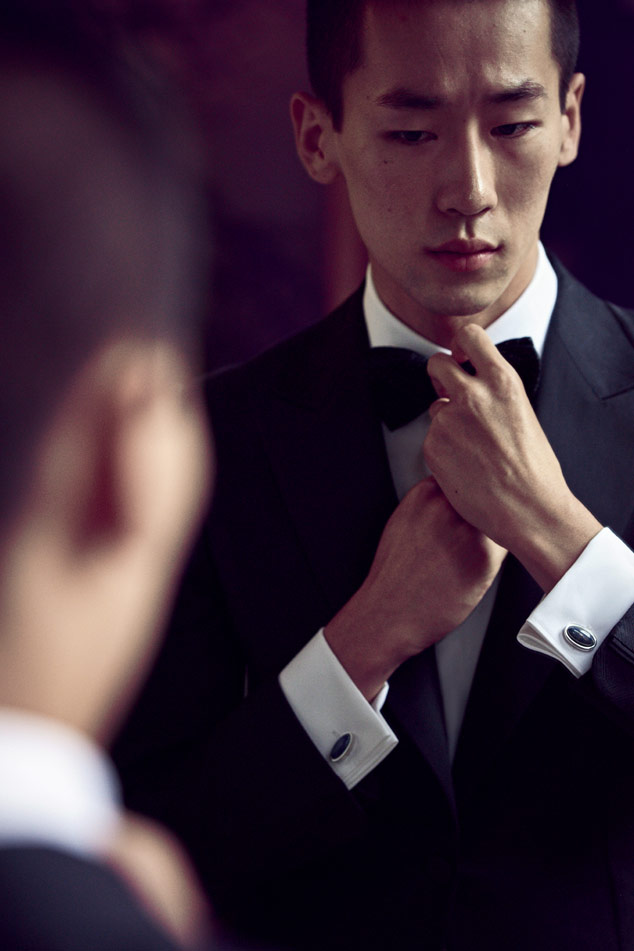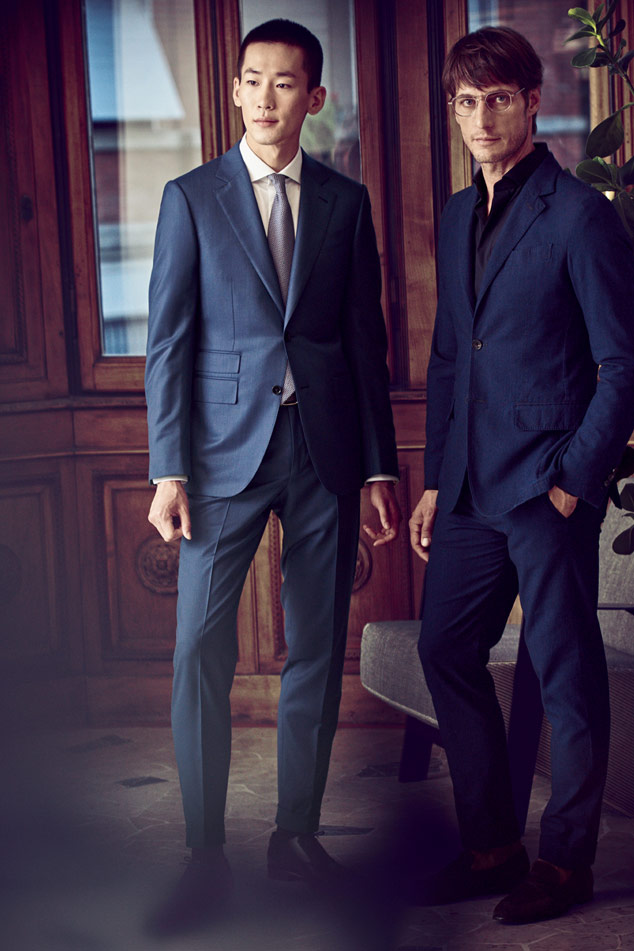 The Appointment
Where Made to Measure begins.  This first meeting can take place at home, at work or at Mr. Ooley's: everything in Made to Measure is built around you. This first appointment is about capturing the spirit of a garment we will create together.
The fabric, the style, the finish: all are decided here, together with the measurements that will make the garment's fit truly yours.
But The Made to Measure journey starts long before your first fitting: from the farms of Australia to the wool mill in Trivero, Made to Measure delivers a level of personalisation that starts with a choice of over 400 exclusive fabrics, masterfully woven from selected raw materials. Customers can choose everything, right down to the type of fabric they would like woven.
From first fitting to final adjustment in around 21 business days:  Made to Measure is a whole service built around you.

An Experience as Much as a Service
Made to Measure is no longer just for suiting. Anything from formalwear to informal attire, outerwear, denim and accessories can be customised, allowing you to mix, match and create your own look.
Made to Measure items are expertly crafted in a month and finishing touches are done by hand. The whole service is built around you. Book an appointment wherever is most convenient to you: at your home, your office, your hotel, wherever you require. From first fitting to final adjustments in around 21 buisness days: Made to Measure is a whole service built around you.
The Fabric
The Made to Measure experience begins long before you first arrive for your fitting. This is the journey of Made to Measure
Ermenegildo Zegna began with the ambition to make 'the most beautiful fabrics in the world'. The vision endures. Unlike any other menswear brand, Ermenegildo Zegna is a completely vertically integrated company. This means we can oversee each stage of preparing the fabric: from the farms to our woollen mill in the north of Italy.

The Lanificio is the birthplace of the brand. It is where each roll of Ermenegildo Zegna fabric is produced. Then as now, each weave is washed in water fresh from the alpine streams: the soft water makes it perfect for wool production. It arrives as pristine fleeces, and leaves as beautifully woven rolls of fabric.
Many Made to Measure clients choose our most iconic fabrics. Like Trofeo, one of our most famous and versatile woollen weaves made from the best Australian superfine merino wool characterised by its very long, soft and superfine fibres.

The final consideration is how the fabric is finished. A century of producing some of the world's most sought-after fabric has helped Ermenegildo Zegna hone its expertise in material science. We know how best to create fabric perfect for different situations, whether for water resistance or for warm weather: your tailor will guide you in choosing he right material for a garment truly built around you.

The fabrics that made Ermenegildo Zegna famous.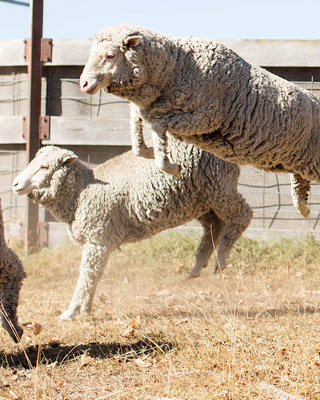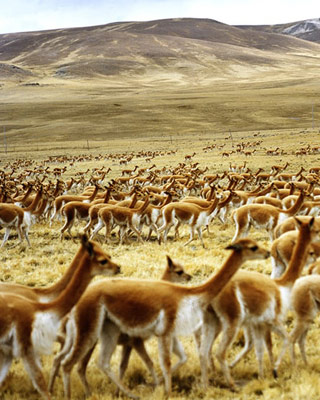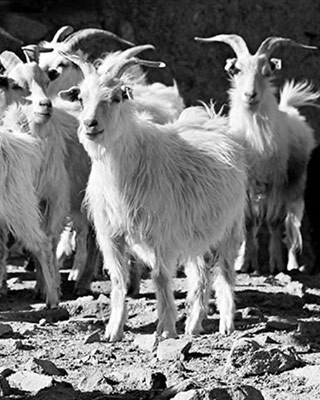 A Garment is Born
Follow the work of the hands that create your Made to Measure garment.
The First Fitting
Mr. Ooley's will take you through the options of fabric and style, as well as helping you choose what specific garment it is you require. After taking your measurements, the tailor will send his order back to our headquarters in northern Italy, where the fabric for your suit will be collected.

The Pattern Cutting
The fabric you requested from the Lanificio Zegna wool mill in Trivero, northern Italy has been delivered to Zegna's pattern cutters. Today they will cut the fabric for your garment. After the cutting, the many pieces of fabric – a typical jacket may have up to 100 in total – is tagged with the specific office details of the customer, then passed on to the next expert. The journey has begun.
The Stitching
Your garment is taking shape. Each piece is being worked on by a specialist tailor, together they start stitching the garment together. It's now that the details that require extra-special care and attention are now hand stitched.

The Pressing
Now, the important process of pressing. For a suit jacket, there are approximately 30 different pressing stages. This process ensures the garment retains its structure throughout its life.
The Final Inspection
Your Made to Measure item receives intense care and attention throughout the tailoring process, but no check is more rigorous than the final inspection which happens prior to your name label being sewn in. This garment will soon be ready for you to wear.
Made to Measure is not a loose fit. It's not a tight fit, it's your fit.

The Final Fitting
Just a few weeks after your first fitting, your Made to Measure garment is now almost ready to wear. At the final fitting, your tailor will make small adjustments to ensure that it meets your requirements and you are completely happy with it.
Your Personal Label
Your garment has been finished, and now is receiving the final touch. At this moment your tailor is sewing a Su Misura label bearing your name. The Su Misura marque is a sign of an Ermenegildo Zegna Made to Measure garment, and it represents a process dedicated to creating your unique and distinctive wardrobe.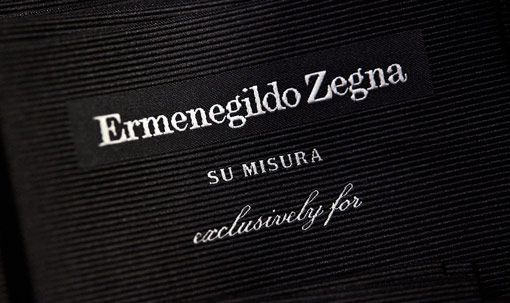 Only Mr. Ooley's
Personalized service on your schedule. Consultants available after hours, at home, in your office or by phone. Treat yourself to Mr. Ooley's custom luxury.
Family Owned
for more than

50 Years
GET THE LASTEST INFO ABOUT MR.OOLEY'S. WHAT'S NEW, SALES AND MORE!